About six months ago, my family had an opportunity to make a change in our lives. During one of the many conversations about our future, my wife and I suddenly looked at each other realizing for the first time in many years we were ready to make a bold decision. The stars had aligned almost perfectly, which we all know is almost unheard of. In the past, every move we had ever made was based on necessity. Military relocation, job requirement, family emergency, or need for stability were always the determining factors of where we lived. We decided this time we were in control of our journey! Yikes!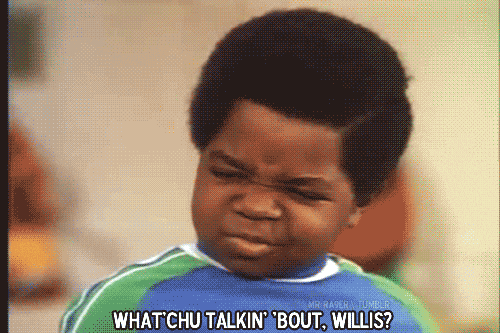 In a previous blog, I mentioned change is a difficult thing for children with mental health issues. So why would we want to upset the constant or normal routine our children are used to? Great question! Which is one of the reasons I have not blogged in awhile. I wanted to be better equipped to answer that question, because honestly we were shooting from the hip, and working off of a theory. (Queue the laughter and snorts from the peanut gallery!)
So here was our theory in a nutshell: If our family is not stable in the current environment, and everywhere reminds us of negative experiences; then a new environment will allow for a fresh, positive perspective leading to growth and stability. Sounds good in theory, right? Only way to prove our theory was to test it. We sat our boys down making a list of pros and cons, so they knew they were part of the decision and process. Amazingly, they were on board almost immediately for the same reason. So together we took that giant leap of faith into a great big pool of unknown. We opened the map of the United States, and with just a few basic requirements chose a state clear across the country. Minus the steal part of the old adage "beg, borrow, or steal", we accomplished our move. I will not bore you with the details of said move which was comprised of 8 people, 3 vehicles, 2 dogs, and 2 cats. (Soft crying can be heard in the background.)
Fast forward six months, I wish we had done this sooner! I can happily say we have not had one rage since moving. We went from multiple rages a day, and living on eggshells, to the normal moan of a disgruntled teenager taking out the trash or getting ready for school. Seriously, simple things like that could and would cause a huge melt down or rage. I don't believe in perfection, because in my humble opinion there is no such thing. On the other hand, the calm stability we have experienced since we removed the negative stigma our last location represented is close to perfection in my eyes.
Now I know not everyone can drop what they are doing, uproot everyone, and relocate to solve their issues. The theory above simply suggests a change in "environment". Environment can mean so many things in relation to your child's needs. Take an in-depth look at all aspects that affect your child's life. So where are you and your child experiencing the most set backs? The key is including your child's input, and getting his/her buy in on the possible change. Here are just a couple ideas to get the discussion going. Don't hesitate to think outside of the box!
School setting: brick and mortar, online, or a mesh of both (which we are currently using).
Are they getting enough or even too much attention? Finding the right balance between recognizing their accomplishments, and respecting their personal bubble can strengthen the trust and bond your family shares.
Boredom! Connect with interest groups in your area to explore new and current interests for your child. Social media and mobile device apps have made discovering groups and people with your same interests so much easier. (Disclaimer: Be cautious when sharing your information with anyone you don't know. For your safety, only meet in public areas.)
We know very well how our children struggle with expressing what they need. Even though we think we are the child whisperer for our children, obviously they know themselves the best. It is our responsibility to learn how to trust their instincts, no matter how much our inner parent screams and rebels.